Getting Approved
At MHB Financial, we like to keep our requirements transparent.
Check out our simple checklist to see if you qualify for business funding:
Your business is located in Canada
Operating under your ownership for 3 months
Minimum $10,000 a month in revenue
Not a start-up
No open bankruptcies
About Us
We are a Canadian company providing working capital from $5,000 - $1,000,000. Our approval process is quick and simple, and we proudly display a 97% approval rating.
We are committed to the success of your business so we understand that when you need working capital, you shouldn't have to wait. That's why we ensure your custom financing arrives within 24 hours.
Once approved, we make sure that renewing your financing is stress-free and easy. We'll work on your renewal so you can spend your time where it matters – on your business.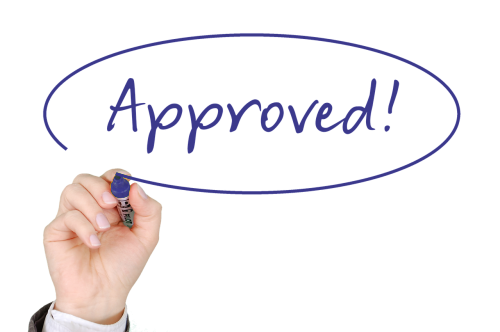 Three Simple Steps For Approval
Apply, send us your business bank statement, and complete the quick application.
Review your Pre Approved Offer
Receive the funds!
The Way Our Program Works:
The amount of funds available is based on your revenue. You choose the way to pay us back, either through a fixed daily or weekly payment or as a small percentage of your sales. We make sure that you are never over-leveraging your business and keep payments to a minimum to protect your business.
As our relationship grows, so too will the funds available to you! When you repay your financing, you will be building internal credit and qualify for additional capital.
Why Choose Us?
The greatest benefit of working with MHB Financial is that we provide the funds and act as your trusted broker. First, we see what our company has to offer but if we can source a larger amount of capital or find a better rate, we will work through a different company! This way, we ensure that you are receiving the best financing available! No need to be worried if you are getting the best deal - we take care of all that so you can focus on your business!
Quick, Easy and Seamless! The process was great! Received the funds in 24 hours from when I applied!
My rep Abe was terrific! Guided me through the simple steps and delivered exactly what he said! Thank you!
This is the fourth time I have received working capital through MHB, they always come through!
Roy was professional with great communication throughout. Always a pleasure!
Contact Us
If you have any questions, message us here and we'll get back to you as soon as possible.
Address: 1-40 Bradwick Drive, Concord, Ontario, Canada L4K1K9
Phone: 416-381-4059
Email: info@mhbfinancial.ca
1-40 Bradwick Drive, Concord, Ontario, Canada L4K1K9
MON - FRI: 9:00am - 6:00pm